My family and I are very fortunate to get to travel quite a bit. My brother is an Army man, so this gives us ample opportunity to see new places with warm loving faces. This year we decided to stay just outside of Savannah at Savannah Beach and Racquet Club on Tybee Island.  We traveled to Savannah for 2 days and spent most of our time bumming around like lumps on a log. Hey it's vacay, don't judge.
Savannah is full of parks and quaint mossy treed streets.  There is an array of yummy restaurants ranging from Cajun to down-home southern to irish pubs.  The city is rich in history and I would have to say that it is one of the prettiest cities I have ever been to.  My favorite part however was how dog friendly the city is.  It was not uncommon to see doggies around every corner.  As a dog lover I was impressed.  It's also alcohol friendly.  I walked down the streets with a peach sangria in my hand almost the whole time, now that's my kind of vacay.  Of course, me with my usual antics of making my non-alcohol drinking husband look like a boozer.  I'm easily entertained, I know.
The city is also full of grand statues, towering stunning churches and fountains. Every park looks very similar but offers its own vibe.  We enjoyed sitting along the benches watching and listening to our surroundings.  There is definitely no shortage of beauty.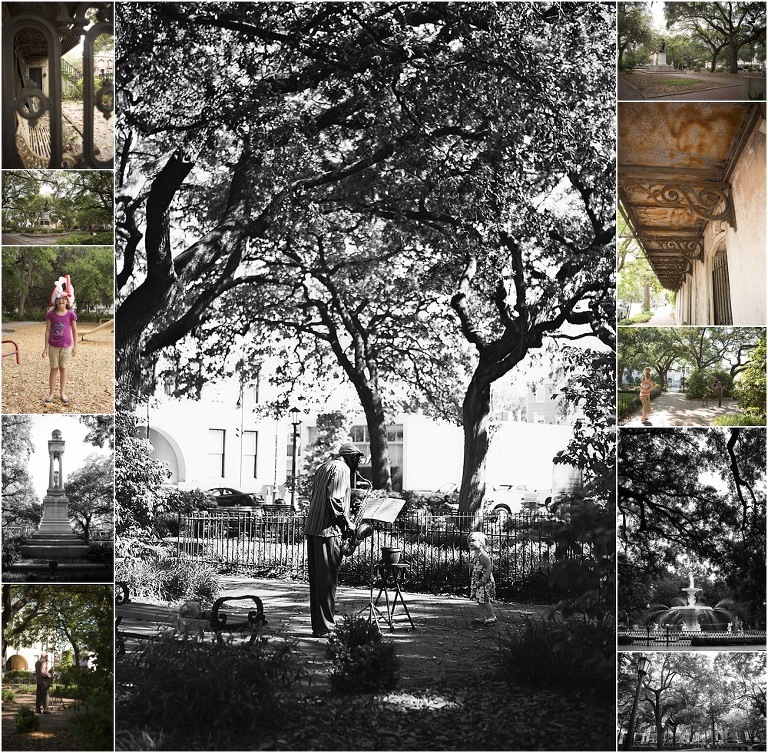 We were a little worried that we picked the wrong Island to vacation on when my husbands baseball card buddy who lives near Savannah told us it was the "party island".  Now, I don't know that I saw much proof of that but we didn't make it to the other islands so who am I to judge.  It was very quiet where we stayed and the area was nice.  I was a bit taken back by the lack of larger waves but I guess the Georgia coast is pretty calm.  My hubs was definitely disappointed that boogie boarding wasn't taking place but we found other way to entertain ourselves.  My niece, Rylynn, loves the beach.  She must get that from me.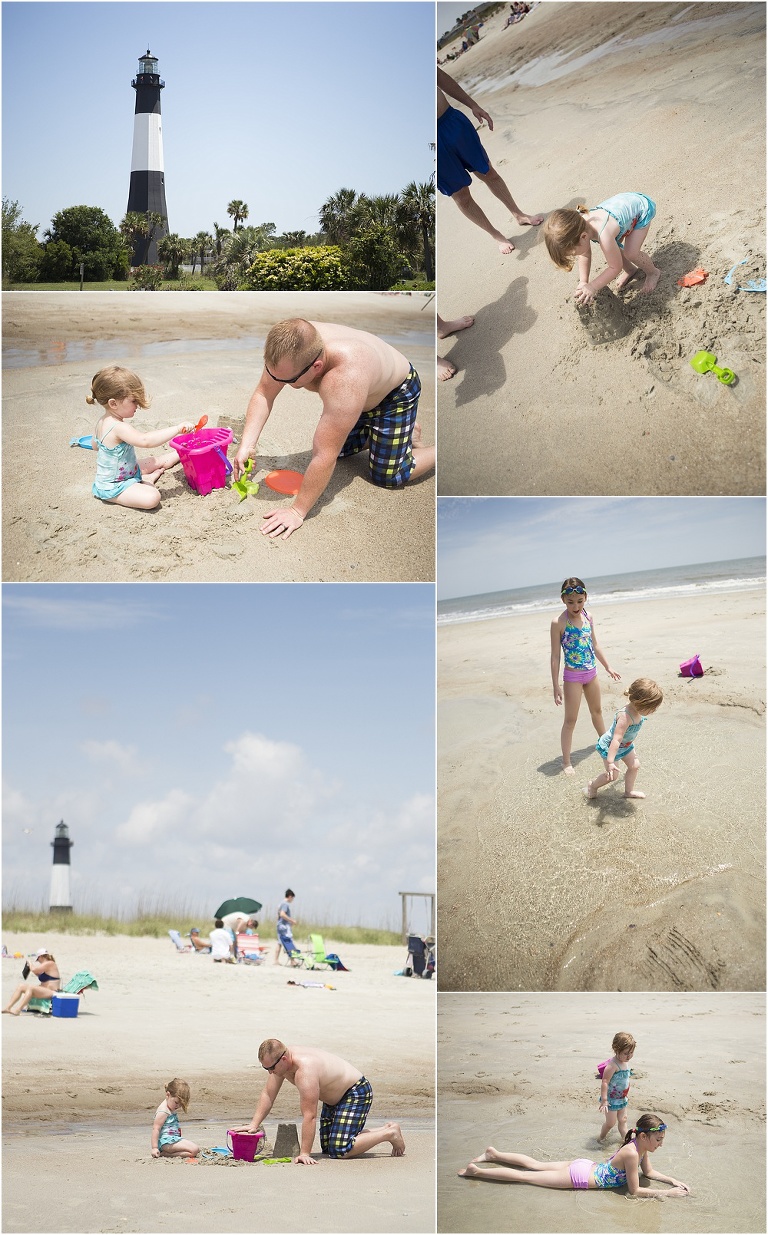 One of the best parts of our vacation was spending time with my nieces.  Miss Baylee was just born in March so this was our first time meeting her.  Rylynn is at one of my favorite ages.  I love the curiosity and sweetness of the toddler stage, even if it comes with a few melt downs here and there.  Those girls melt my heart.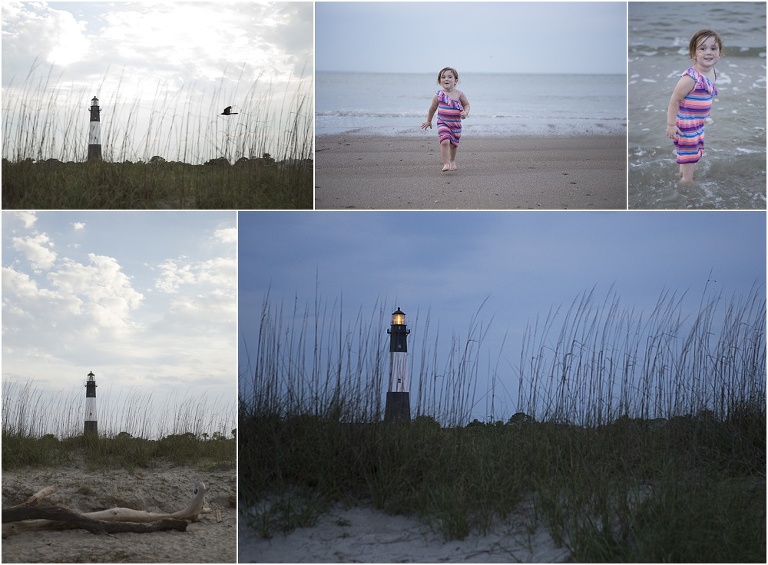 Baylee seemed to really like Miss Izzy.  I see a future babysitter in the making.  Ohhhh, that smile.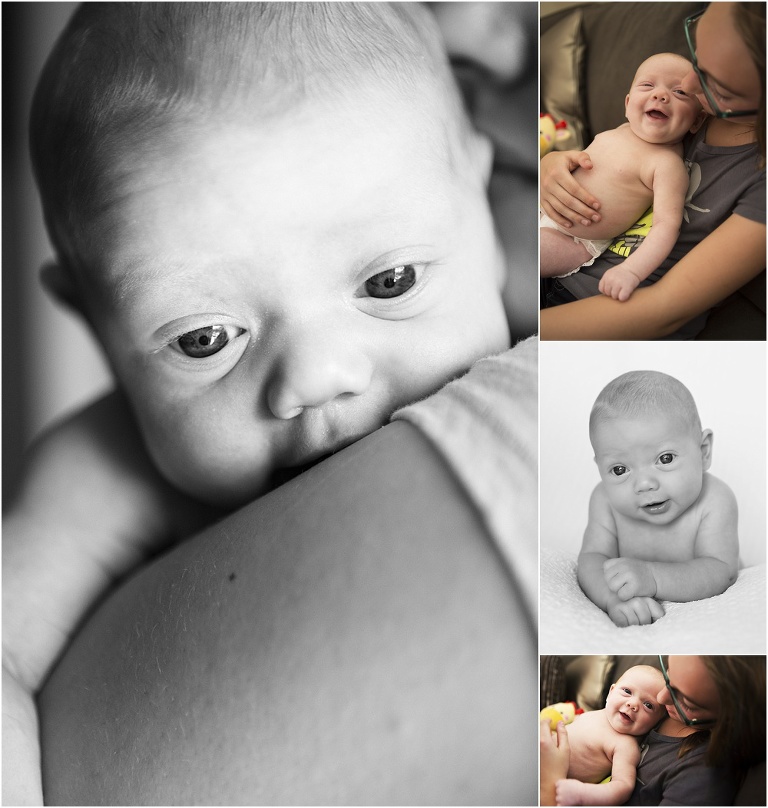 We have to come back to reality sometime I guess, poo.  On our way back to Indiana we stopped in Gatlinburg, TN, which just so happens to be about halfway home.  Tennessee has been on our list of must vacation spots for a while and we have yet to make it there.  This was an awesome opportunity to check it out before we actually vacation there.  We had a blast at the Dixie Stampede.  My girl Dolly knows how to entertain.  Although we only spent a few awake hours there, I'm excited to go back.  We didn't even come close to see everything the area has to offer.