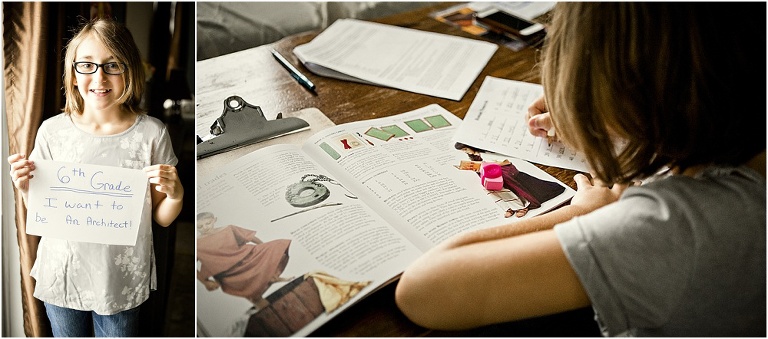 I get asked all the time, how in the world do you homeschool?  Honestly, if you would have told me 5 years ago I would be homeschooling I would have laughed at you.  It wasn't ever in our plans but like most things in life, things don't always go as planned. I think a lot of parents that end up homeschooling don't necessarily ever plan to.
There are a million and one reasons why you should or shouldn't homeschool and honestly, it all comes down to what works for your family and personal experience.  I am by no means an expert on the subject, I just happen to be a mom with a child who attended both public school and is now home schooled.
So, how did we get here?  Well, there were a multitude of things that brought us to homeschooling.  Flexibility was the biggest factor in our decision.
The transition has been far from easy and sometimes it's been downright terrible but I don't know that I would really change any of it.  We're growing and we're growing together. Most importantly, she's thriving.  She's learning things faster than I ever thought possible and we're learning together.
Now, there are definitely some downsides to homeschooling. Patience seems to be the biggest hurdle we've had to scale.  Separating the role of mom and teacher is no easy task. Kids push their parents in ways they rarely do teachers.  We teach them to respect teachers and they know they'll go see the principal if they misbehave, so what do you do when you're the principal, teacher, and mom?  Treat it as another learning opportunity and try to grow together in respecting each other.
I get asked about the socialization issue probably more than anything but honestly, it's just not an issue.  Basically everything we think we know about how kids socialize is complete crap.  I mean think about it, do you really think you learn to socialize by being stuck in a room with 30 other kids your same age?  If so, how did you learn to socialize before you came to school?  We learn how to communicate and socialize all through our lives, traditional school has very little baring on our social skills.  Most kids that are socially awkward would be that way no matter what school environment they are in.  Luckily, my kid is a chatter box and has no problem making friends no matter where she is.  Now, we get invited to less birthday parties, as she doesn't know as many kids.  But I'm much more concerned about her character than I am her popularity so we're ok with that.
I'd have to say one of the biggest draw backs to homeschooling is the lack of conversation.  When you don't have other kids around to discuss subjects it's hard to get new ideas and hear others views on topics.  Homeschool co-ops definitely help in this area but I still believe this is one area public school really trumps homeschooling.  I do my best to give her examples of others' views but it just isn't the same.
Balancing everything is one area that I think most homeschooling parents struggle with.  Especially when you're like me and always have tons of ideas but very little time to actually implement.  I'd be a liar if I told you there weren't days I want to send her on the big yellow bus because she's driving me absolutely crazy or because I have so much to do I don't know how I'll fit everything in. Last year was a big struggle for us in a lot of areas.  I seriously considered putting her back in public school out of pure convenience.  I know that's horrible but homeschooling is a lot to take on by itself and running a business while doing it seems next to impossible some days.  I'm hoping changing some scheduling around will help us enjoy ourselves more this year.
Flexibility is definitely the area I think public school can't even touch homeschooling.  When providing for the masses the schools are not real concerned with what works for the individual family, not that they really could be even if they wanted to. Having the flexibility to take time off when there are emergencies or if we're just having a bad day. How many times have you been doing homework with your kids and you feel like you are beating your head against a brick wall? It's nice to just say you know what, let's just do this tomorrow rather than fighting a grumpy, uncooperative kid.
Another flexibility perk, being able to go on vacation when the beaches and national parks aren't flooded full of crowds and getting awesome off season rates, making family vacations a pure pleasure for everyone involved.  And to slap the cherry on top, school (most days) only takes us 3 hours. We are able to get the bulk of our schooling done before noon, if we're motivated.  By taking away the large crowds moving from place to place and the distractions that kids are bound to cause each other, there is little to get in our way of getting it done. I had to test Izzy pretty hard for the first few months of homeschool because I swore there was no way she could learn it all in just 3 hours. Sure enough the kid passed every test with flying colors and she was retaining it.  I'm still amazed at how much kids can learn in a short period of time, it just blows me away.
That brings me to standardize testing.  The plague of the public school system.  I hate them.  I was always a terrible tester.  Although I've never failed a test, it really beats on your confidence when you get standarized test grades that don't reflect what you're actually capable of.  I won't go into the million other reason why I think everything about standardized testing is wrong but I will say how very thankful I am that the state of Indiana doesn't make my daughter take them.  As home schoolers in Indiana we have a lot of flexibility.  I'm so thankful that the government in Indiana sees no need to control every aspect of our lives and knows that families are perfectly capable and equipped to teach their children.  The stats are there to back us home schoolers position up and the government here seems to get that.
As for school this year, so far we are off to a pretty good start. Izzy has decided she wants to be an architect now, which I'm completely on board with. I'm still trying to find some balance, not sure that it exists some times but hopefully one day we'll have this all down to a science.  Until then, I'm just going to hang on and enjoy the insanity.
Here's a few pics from our afternoon fun with the trampoline and sprinkler.  I usually call this homeschool P.E. We like to get creative.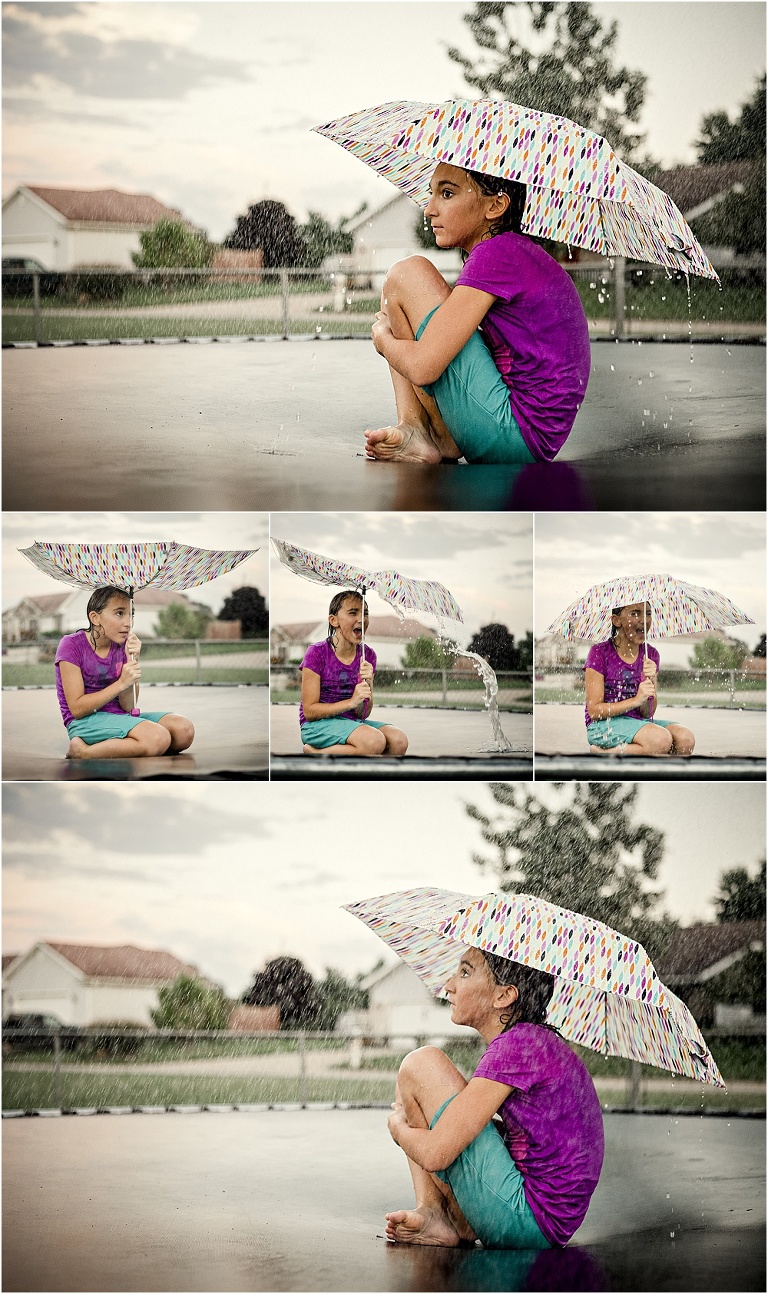 If you enjoyed these photos, sign up for our newsletter to get great tips and articles to improve your photos and to get special offers for subscribers. Click here to subscribe.
Misti Yoder Photography is now booking for October. Call (574)238-0684 to book your session today.