Many people struggle with getting their pictures taken because they aren't happy with the way they look behind the camera. Almost all of us are guilty of feeling this way! Luckily there are ways to help you look your best. Here are a few tips to help you look your absolute best in pictures.
Wardrobe – When picking out your outfit for pictures, keep in mind that dark makes you look smaller, while white can oftentimes increase the look of your size. Also, avoid horizontal stripes, but instead choose items that have seams or lines going vertical. This will bring the eye up and down, elongating you, instead of side to side.
Camera placement – When posing, one of the most flattering angles is when the camera is slightly above the eye line or higher. This brings the chin up and elongates the neck, which creates a more visually pleasing look.
Straight on – If the camera is straight in front of you, lean forward, stick your chin out, and don't press your arms against your body. All of these little tricks will help slim you out and are most appealing on everybody! Even thin girls look great when showing their curves.
So don't fear your next photo session. Us pros use tricks like that all the time in our workflow. Helping you (and your family) look your absolute best is our goal in every session and to have a TON of fun too…of course. So, shameless self promotion: Get your spring session booked so you can see these tricks in action and maybe a few more I've got in my pocket ;-).
Booking for May 2015 now. Call me at (574) 238-0684 to get your Vogue on.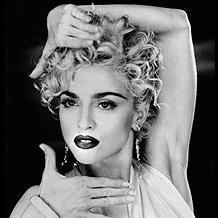 Stressed about what to wear to your next event or photo session? Check out my Fashion Friday series to find some super cute local fashions. All right in the heart of Downtown Goshen. Last week's is right here.