Stunning right?  I always enjoy my time with Melissa.  I had thought about doing a Native American themed shoot from the moment I found out Melissa was legit Native American bloodline.  Melissa is the perfect model not only because she is gorgeous but because she is empowering, lots of fun and one of the funniest people I know.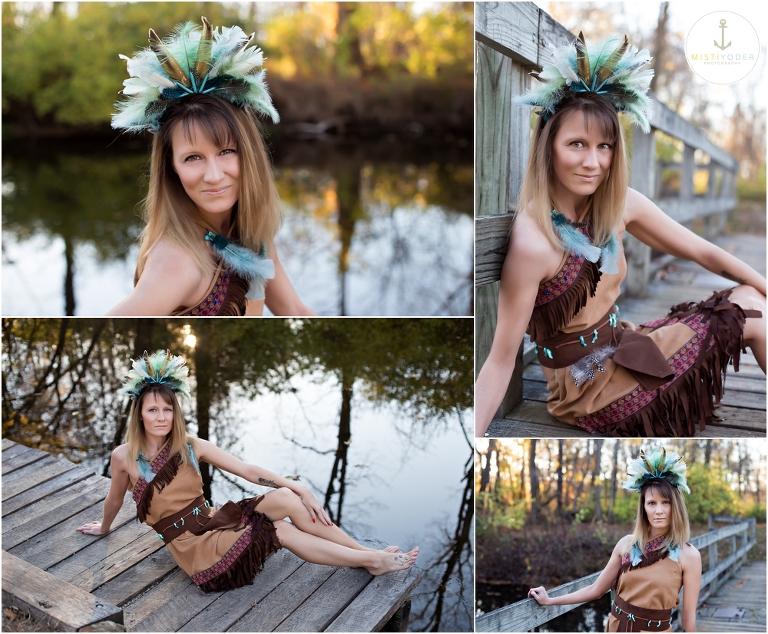 Melissa is no stranger to adversity.  As a young breast cancer survivor, Melissa embodies strength to me.  She manages to find humor in the face adversity, which is something I personally appreciate about her.  Independent, strong, compassionate, kind, fun and just all around lovely is how I can best describe this fabulous women.  I'm blessed to know her.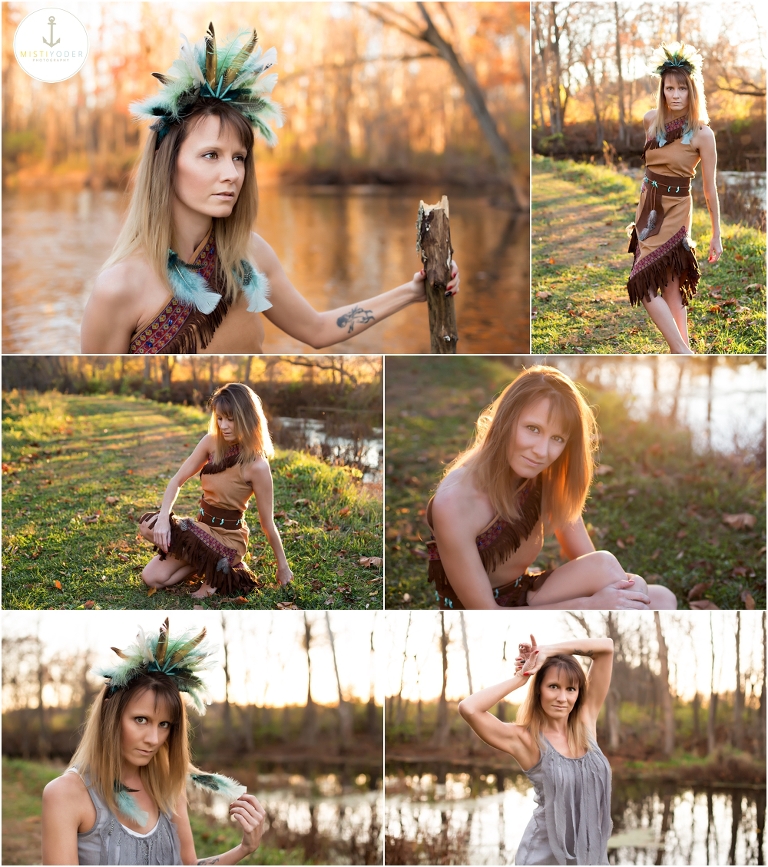 Last, but certainly not least I want to give a shout out to my friend, Cami for making this incredible costume.  Girls got some serious skill.  Plus, she's a fabulous Real Estate Agent. So, if you're in the market or selling, hit me up and I'll give you her info.  She is a women of many talents.
Cherokee Rose
~Marge Tindal
"She goes by the name
of Cherokee Rose.
A symbol of suffering
wherever she grows.
A flower so pretty,
in all of her glory shown.
A reminder of the tears shed
where she's grown.
The white of the flower
signifies the mothers tears.
On The Trail where they cried
while giving in to fears.
The gold of the center
to mark the land
taken from the Cherokee
and passed to another's hand.
Seven petals to form the flower,
for the seven Cherokee clans,
forced to walk The Trail
and to leave their land.
They call her Cherokee Rose.
A legend in the making.
The symbol of hope
on the walk they were taking.
Along the Trail Of Tears
you will see The Cherokee Rose
in all her glory.
Something so pretty
to represent,
a tale so sad,
the misery long spent.
Cherokee Rose still grows
along The Trail Of Tears,
to remind us of the hope
they had through those years.
Cherokee Rose
with all your beauty retained,
you stand as a symbol
of what we will regain.
Cherokee Rose,
the symbol of peace.
Long may you flourish
until the pain does ease."
Currently booking snow sessions and February headshots.  Call (574)238-0684 or email MistiYoderPhotography@gmail.com for more info.