Having spent a good deal of my life in the south, I am not a huge fan of Indiana winters. Snow,ice, frozen nose hairs- all this I could do without. However, the cold and nasty weather played right into our hand for this shoot with Stephen! We headed indoors at Concord High School to the inviting warm pool.
Stephen was no stranger to the water. He holds many school swimming records and will be heading east in the fall to Villanova where he has already committed. Go Wildcats!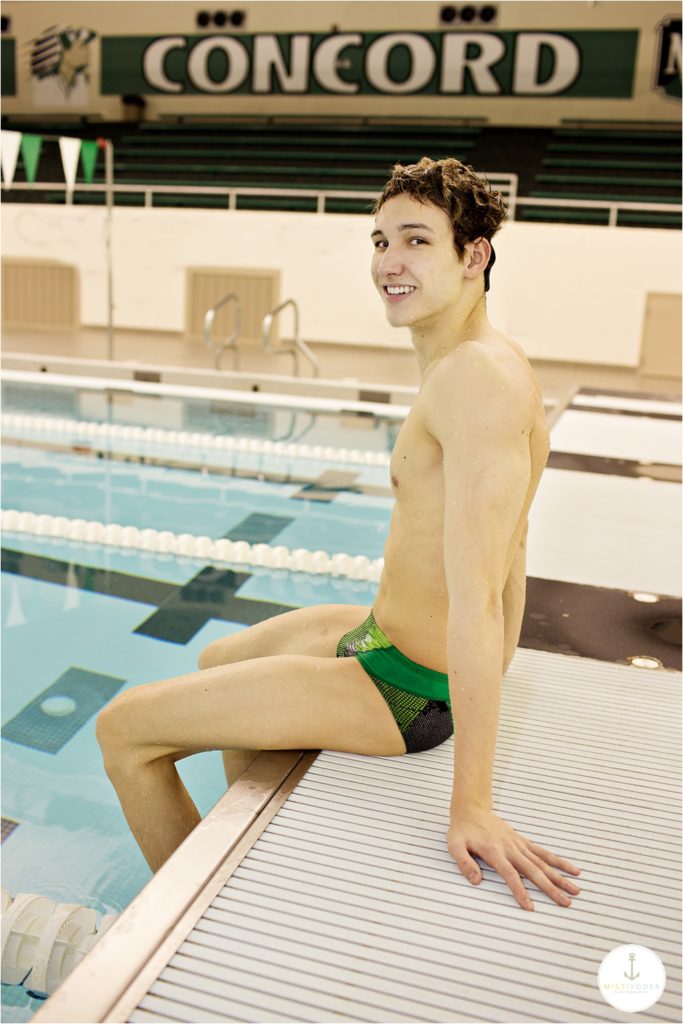 This senior session was a super quick 30 minute shoot before the team headed to nationals.  It wasn't so much a question of time constraints for Stephen as it was of hair. Apparently the whole team made a pact to shave their heads before going to nationals!  Stephen wanted to make sure he had some hair in his Senior pics. I am sure he would have rocked the pictures either way.
I had such a great time getting to know Stephen despite the quick session. I may not be a fan of the winter temperatures here in the midwest but I am a fan of all my awesome seniors!
Congrats on a great senior year Stephen and killin' it everywhere you go!
Go HERE  to check out the Senior Experience Package. Schedule your Class of 2017 summer/fall shoot now while the weather is still good. See some more stellar senior pics HERE and stay tuned for the MY Girl Street Team making waves in their shoot!