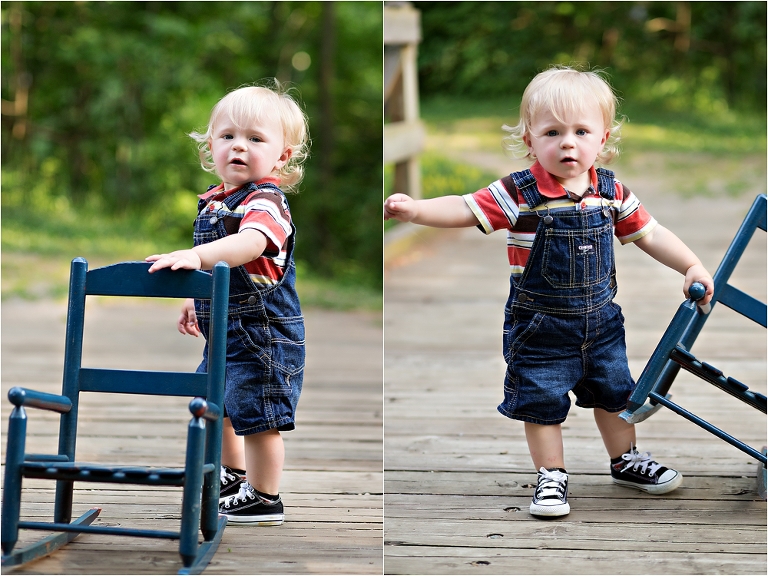 This teenage mutant turtle loving cutie is my nephew, Brycyn. My SIL Kylie and him sat down for a Mommy and me mini session for Mother's Day at Benton Dam.  Perhaps sit down isn't that accurate of a word for an on the go year 1 1/2 year old. As you can see, he wanted to do everything with the chair EXCEPT sit down!
Brycyn was being helpful and bringing the chair to us that we were trying to get him to sit in. But with those baby blue eyes and blond curls he can do just about anything and still be stinkin' cute!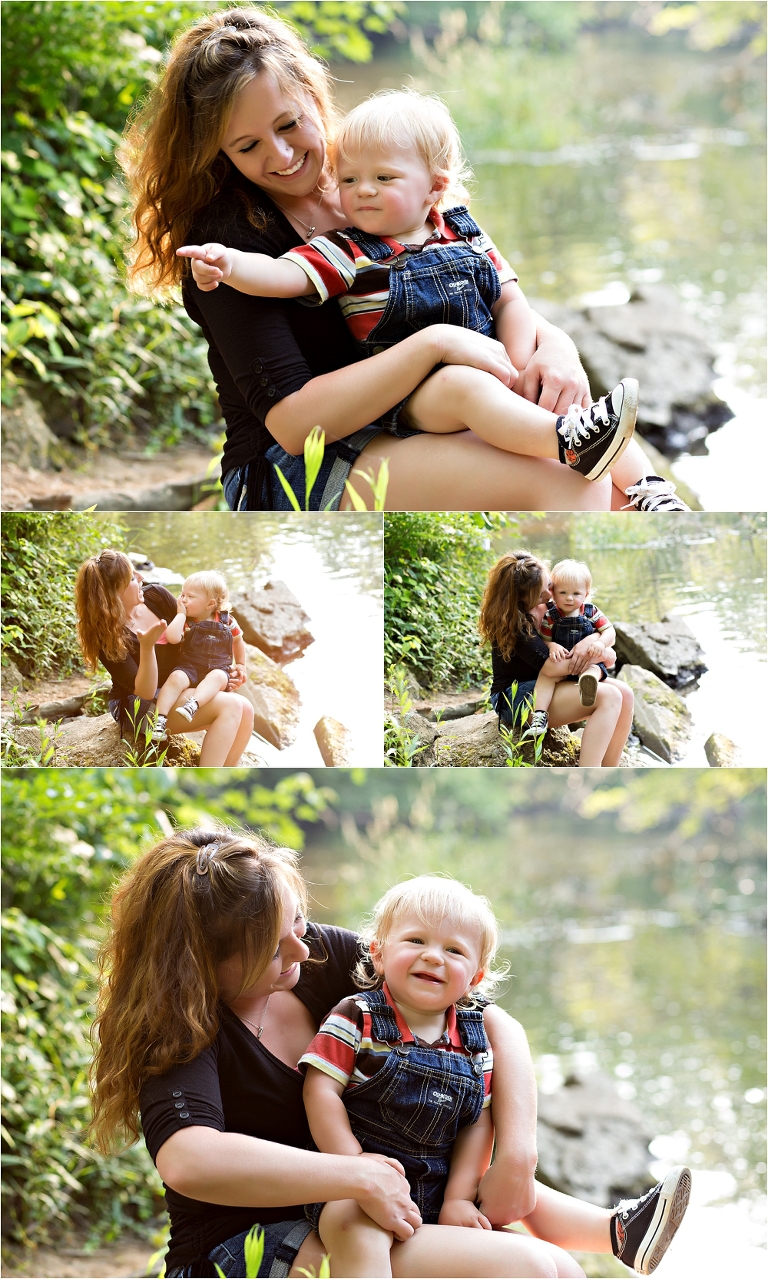 In his defense it was a mucky, hot day- even at 7pm- but we toughed it out. Brycyn was not feeling picture day but we were able to squeeze a few grins out of him.
That tongue. This was our 'Brycyn won't laugh at us so lets have him run to mom 10 times and get some good silly faces out him' reel.

Sometimes its the spontaneous, go with the flow pictures that best capture a person.  And I find that especially true for little ones like at this other Mommy & Me shoot.
Kylie is a hard working mamma and I was so thrilled to get to do this session for her. Not to mention it's always fab to work with my awesome family. But I may be partial…nah.
Can't wait to watch this little guy grow up and capture it all on camera!