We had another fabulous year at the Lovely & Bold Charity Fashion Show and Labor Auction! Special shout out to J. Marie for grabbing a few snap shots for us while she enjoyed the show since I was a little busy behind the scenes.  Thanks for sharing!
Our 2017 and 2018 MY Girl Street Team worked hard to make the event happen in order to raise money for Ryan's Place, a non-profit grief counseling center for children, and I couldn't be prouder of them.  They all poured in many hours visiting businesses  and doing follow-up calls in order to get sponsors and donations.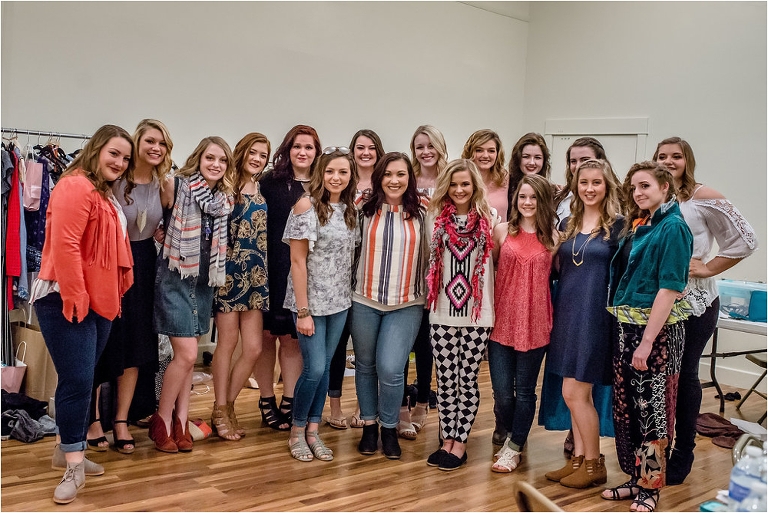 Our sponsors this year were: Bill's Heating, Inc.,Dr. Lauren Warren at Syracuse Acupuncture,Tom Parrish from LegalShield, Wellington and Weddell Eyecare,Appliance Tech, Inc.,Samantha Conrad at RUOFF Mortgage, Hair & Make-up Designs by Kerri,ResourceMFG, Jeri Hoag Photography, The Electric Brew, Hiz & Herr's Hair Salon, Goshen Sears Hometown Store, Millersburg Automotive, Millersburg Lumber Co Inc.,Reliance-Menno-Hursh Insurance Group,Community Chiropractic & Wellness Center, Black Squirrel Golf Club, Lisa Yoder at State Farm Insurance,313 on 3rd,The International House of Prayer-Michiana/Voice Ministries and Bread and Chocolate Factory.
We also couldn't have done the Fashion show without amazing boutiques like Gift of G.A.B, Unity Boutique, Refined Threads Boutique,Vintage Charm, and The Cinnamon Stick that generously lent out awesome outfits to the girls to model on stage. All the clothes and accessories were gorgeous!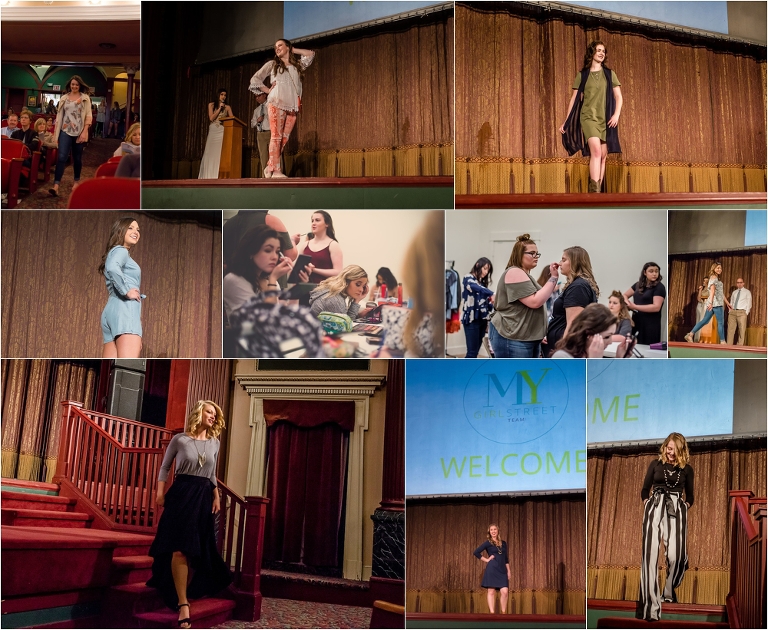 We ended up raising $4,513.56 through ad sales and our labor auctions! The Goshen News even came out and did THIS  great article on the event.  So glad we could help Ryan's Place and also raise awareness about the life changing services they provide to grieving children and families.
We did have a little bit of fun too… Addie is always up for entertaining.  We love her. She was doing "purse tricks" during her labor auction and demonstrating to the handsome emcee(my husband) how to work the stage.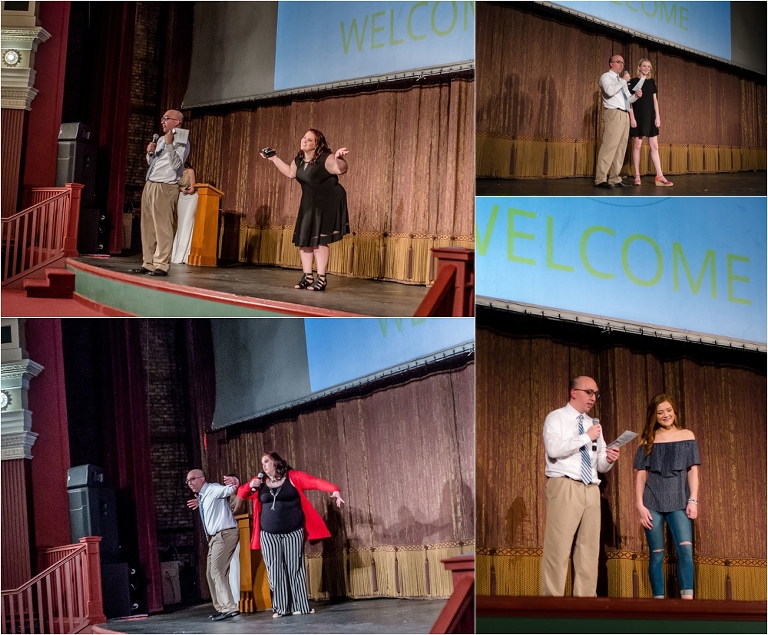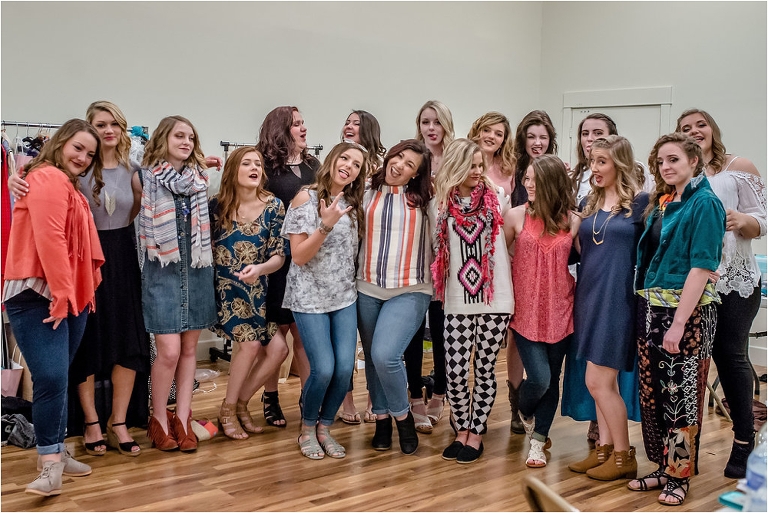 Thank you to all who attended the fashion show, the volunteers who helped put it on, all of our ad sponsors, Fairfield Cosmetology Ladies- Chloe, Jessica, Cassandra,Addie and Dulce, LCI Volunteers-Katelyn, Matt, Megan and Nicole, Ryan's Place, the boutiques and of course the 2017 and 2018 MY Girl Street Team for caring so much about your community!
If you would like to know more about the services that Ryan's Place provides or ways you can help support them you can visit them HERE.