Josie – FHS
Josie is thoughtful, outgoing and admits that she is a little crazy. She has a love for animals and is a part of the 4-H Swine Club.  Josie also has a passion for photography, reading and writing.  Ryan's Place, a non profit grief counseling center for children, is also dear to her heart,"I love that they help with grief.  It's something everyone needs help dealing with."
On the weekends Josie loves to hang out with her friends and family.  If you catch her during the week she will probably be out for a run or reading a good book.
The person that inspires Josie is her grandmother. "She has never had it easy but continues to have the best outlook in life." In 20 years, Josie hopes to be remembered  for her hard work in life much like her grandmother and her can do attitude.
Other goals of Josie's are to work toward being more independent and stay focused on her goals.
Josie plans to attend college after high school to get her business degree to pursue a career in sales.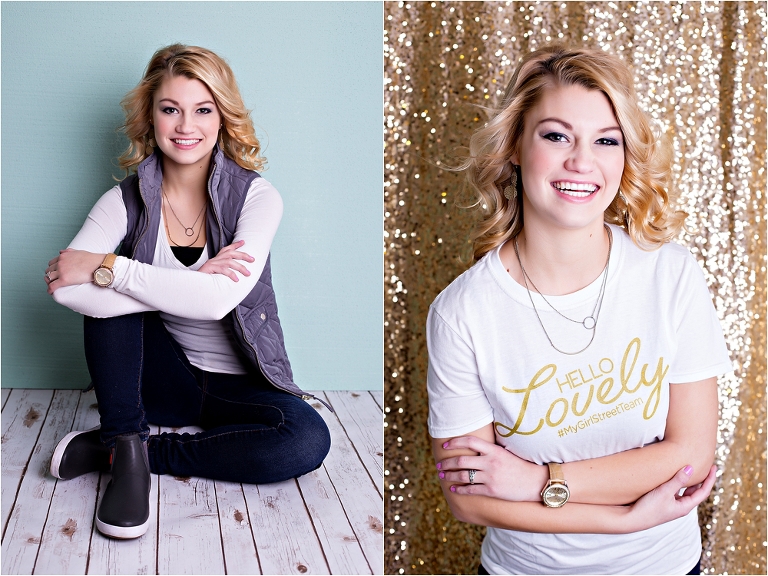 Alyssa – FHS
Alyssa's happy and energetic personality is a perfect fit for her future career as a cosmetologist. Although it might surprise you that  during the spring and summer you can find this sweet face riding at the rodeo too. So it only seems fitting that Alyssa likes to spend her free time hanging out at the barn
But Alyssa wouldn't turn down the chance to lounge out by the pool on a hot summers day with a good book either(English, after all, is one of her favorite classes).
After completing her vocational training and graduating, Alyssa hopes to work in a salon and attend college at either Southern Arkansas University or Oklahoma State University and major in marketing and interior design.
Alyssa draws inspiration from her grandpa who is always encouraging her to do the best she can.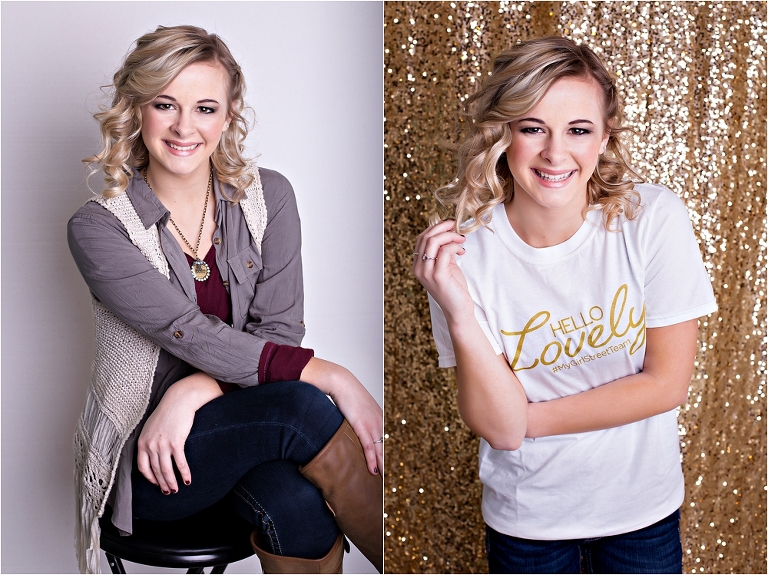 Allyson – FHS
Color Guard, Winter Guard, Sunshine, Key Club and Venturing Crew are just a few things that keep Allyson busy throughout the year.
This independent, funny and caring lady loves spending time with her friends and her dog. Allyson also enjoys math and anatomy and hopes to attend college in state and do some traveling after high school.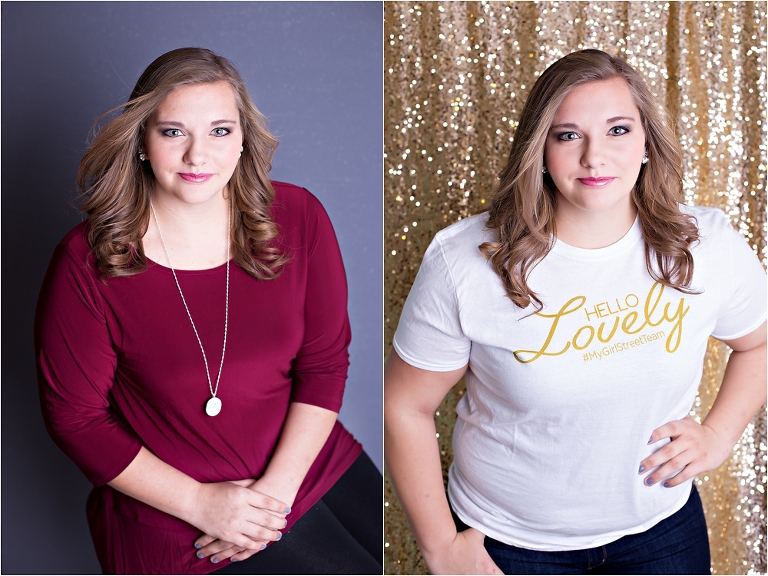 Kaylee – FHS
On most Friday nights you will find Kaylee cheering on Fairfield's football ad basketball teams. It's her passion for cheer that makes her want to teach tumbling and cheer after she graduates. Kaylee wants to encourage others as her cheer coach does for her.
Kaylee's favorite classes are Nutrition and Wellness because she loves to cook and also geometry because she is always up for a challenge and enjoys working with numbers.
Keeping her grades up while cheering year around can be challenging Kaylee admits but with hard work  she manages both.  It's with that determination that Kaylee plans to attend Ball State or IU after she graduates.
20 years from now Kaylee wants to be remembered for never quitting and always having a smile on her face.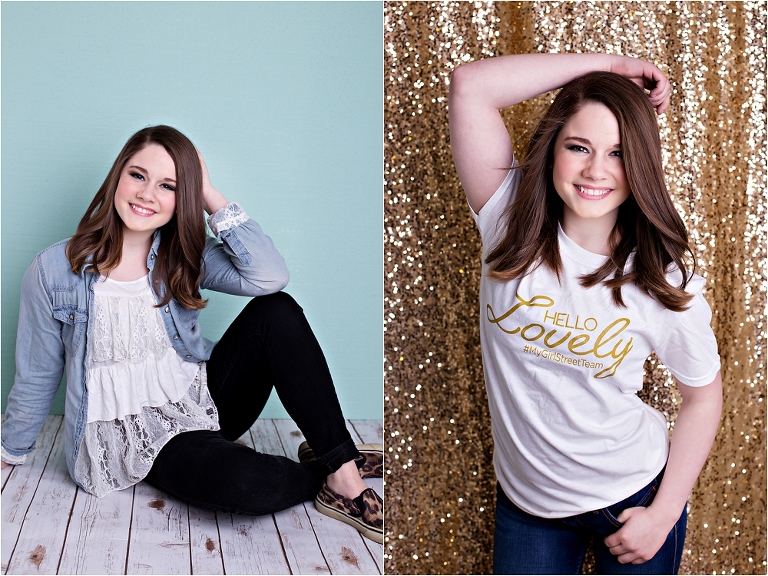 Kate – Concord High (CHS)
Kate's nurturing side is evident through her travels to Haiti last summer on a mission trip along with her interest in majoring in Nursing and Healthcare at the University of Pennsylvania after high school.
This quirky and independent lady enjoys swimming and orchestra and is in National Honor Society, Key Club, and a member of the Student Council. In her free time Kate likes to bake, hike and read. Her favorite class is Government because it teaches how to be an active citizen in politics.
Youth Group is another big thing in Kate's life. Her small group leader Heidi, who taught English in Afghanistan and has a passion for God, is Kate's inspiration.
Trying to juggle everything has been difficult at times for Kate though. She had to learn to manage the stress and anxiety that comes with a busy life.
Katie's goals over the next couple years are to figure out what she loves  to do and finely tune her money management skills a little more to prepare herself for being out on her own.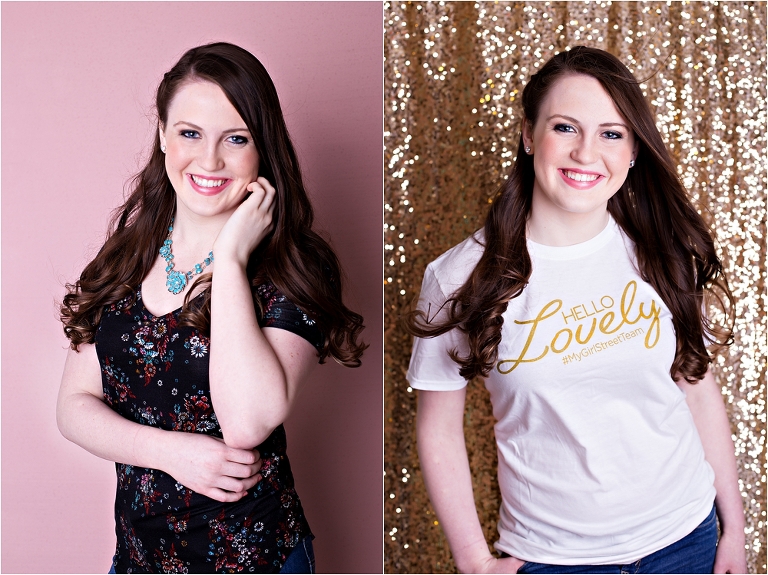 Huge thanks to Kerri Trapp for Make-Up @ Hair & Make Up Designs by Kerri and to Amanda Hite @ Platinum Salon for working their magic for this shoot!