Brooklyn – FHS
Brooklyn's strengths are her honesty, loyalty and her sense of fashion. She admires her English teacher Mrs. McGowen for her young, trendy style.
Brooklyn plans on attending IU to pursue a career in the fashion industry. So it's only natural that in her free time, Brooklyn loves to shop!  She also enjoys hanging out with her boyfriend and friends.
Free time is often hard to find though since Brooklyn is involved in 4-H, Volleyball, Art Honor Society, Ski Club and work.
Her goals in the next couple years are to get good grades,meet new people, go to college and maintain her good sense of style.
She hopes to be remembered for being loyal and caring  20 years from now.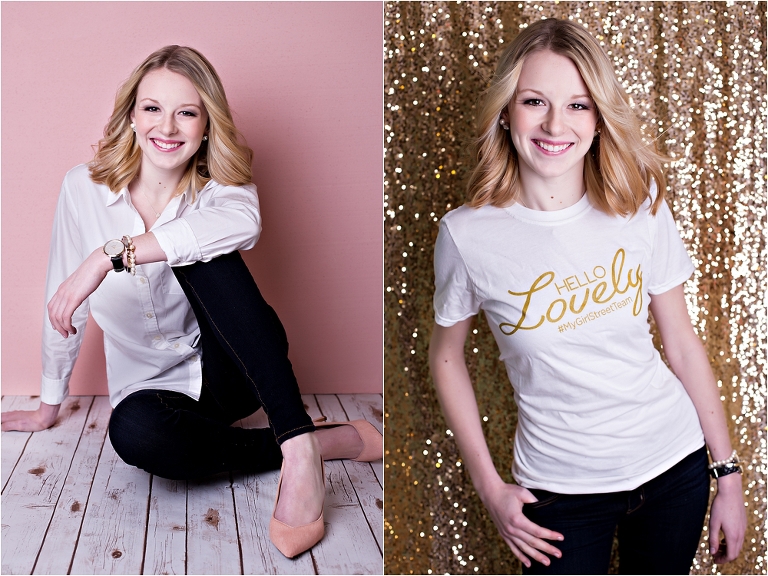 Grace – FHS
Grace shares Brooklyn's love of fashion and Mrs. McGowen.  Grace really enjoys English and loves to see her teacher's passion in the classroom.
This driven, determined and chic street team member plans on attending IU to study fashion. Grace loves to research fashion in her free time, shop online, watch old movies, spend time with her boyfriend and at the animal shelter loving on animals(especially cats!).
The biggest obstacle Grace has faced in high school so far is Chemistry(dun, dun, dun). She managed to squeak out a B in the class though and is pretty sure she has Jesus to thank for that.
Grace is a part of 4-H, Student Council, International Culture Club and Ski Club.
Elle Fanning is an inspiration to Grace.  She finds the actress to be "perfect, smart and respectable" and highly underrated.
Grace is planning on spending the remaining time in high school getting the best grades she can and preparing for college.
When asked what she wants to be remembered for in 20 years, Grace responded,"Being hardworking, intelligent, how I helped better at least the world around me and of course being incredibly and timelessly fashionable."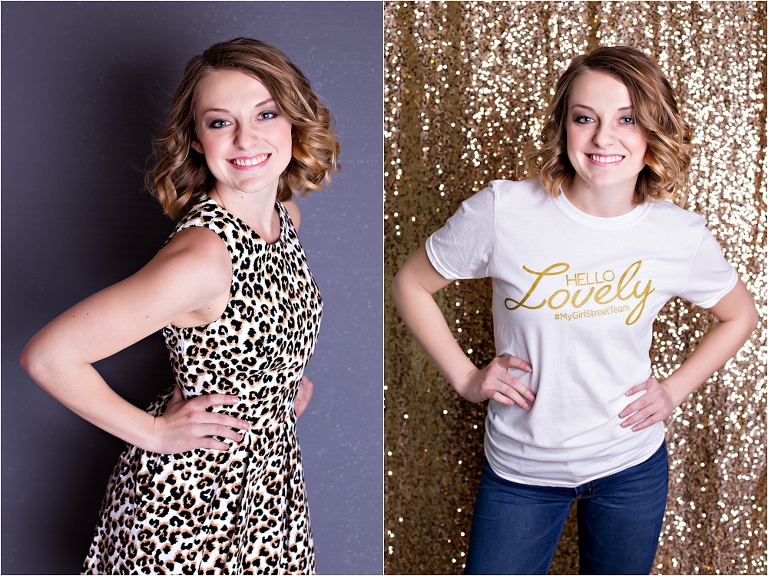 Madison – FHS
Madison is creative, caring, funny and a good listener. She loves to draw and is involved in Yearbook and Art Honor Society.
Cooking and reading are also some ways that Madison likes to spend her free time. Her fav teacher is Mrs. Davidhizar because she does such a good job listening to her students and their opinions.
Madison works at Pizza Hut and attends youth group.
She is still deciding on her future plans after high school but would love to travel.
In 20 years, Madison wants to be remembered for being a good friend and a nice person.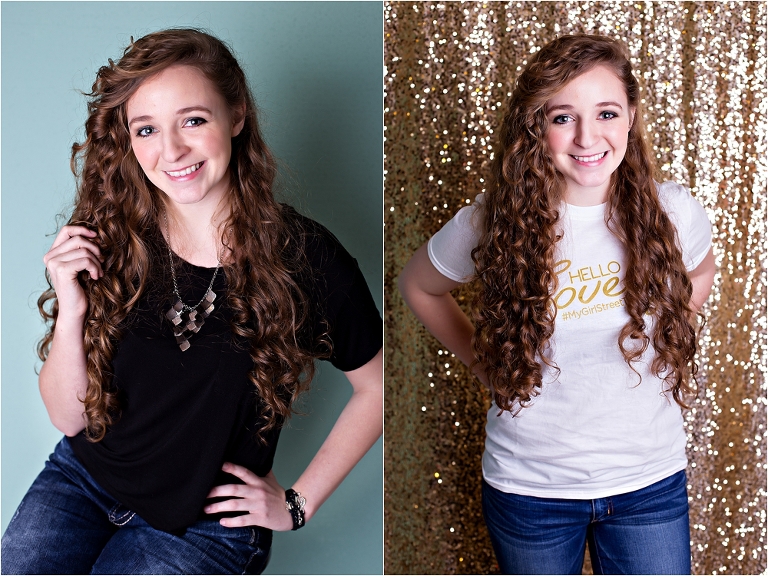 Nikala – Northwood High
Nikala has a passion for helping others and is considering pursuing ministry work full-time after graduating. She has been on mission trips thru Impact Missions and is very involved in her youth group. Nikala also helps the  elderly with jobs they need done but can't do themselves.
Tiny Hands International is a Christ centered organization that Nikala feels very strongly about. The ministry saves and rehabilitates girls who are sold into human trafficking across the Mexico border, in Nepal and in India.
Florence Nightingale is Nikala's inspiration. She loves how Florence had the courage and determination to change the system and saved lives doing it.
You will find Nikala at Northwood football and basketball games because of her involvement in Sports Medicine.
Nikala enjoys history and is an adventure seeker, a good listener and likes to read and watch movies. She struggles with anxiety but is able to manage it through help and faith.
Mrs. "Kranny " is her favorite teacher because of how she makes even the most boring topics come to life and gets her students involved.
Nikala wants to be remembered for caring for people on a personal level.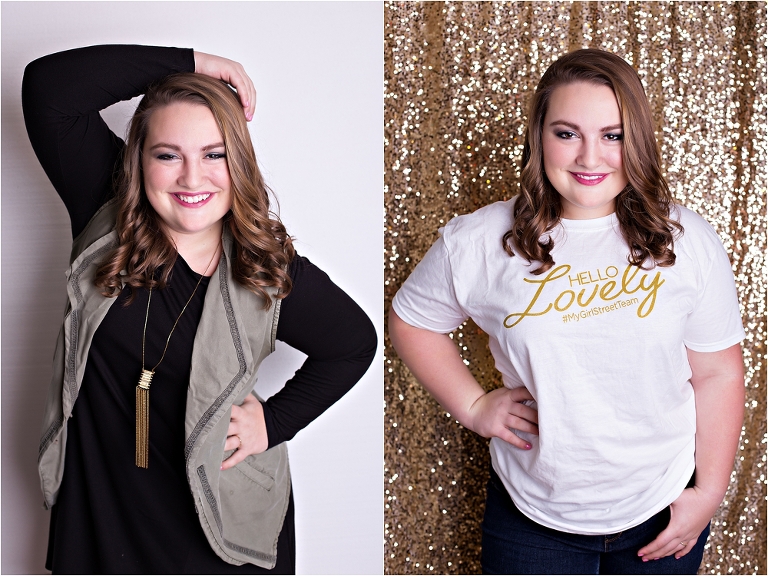 Jocelyn – Homeschooled
Jocelyn's goal was to graduate early as a sophomore with the class of 2018 but she ended up finishing even earlier and completed her studies as a 2017 grad.
While in school, her favorite teacher was her mom, because, well, that was her only teacher. Her mom is also her inspiration because she is responsible and slow to anger.
If Jocelyn could use 3 words to describe herself it would be "Devoted to Christ".  She is very outgoing and involved in her youth group at Grace Community Church.
Shopping with friends and reading are a couple of things Jocelyn enjoys doing. Biology was her fav course in school. She thought the study of creation vs evolution was extremely interesting.
Jocelyn plans on working during the upcoming year and getting her license and a car. Then she will attend Ivy Tech in the fall of 2018 to get her degree in Pastry Arts. She hopes to one day open her own Cupcakery.
In 20 years she wants to be remembered for her faith.  Jocelyn wants people to say,"Jocelyn? That girl who really loves Jesus?"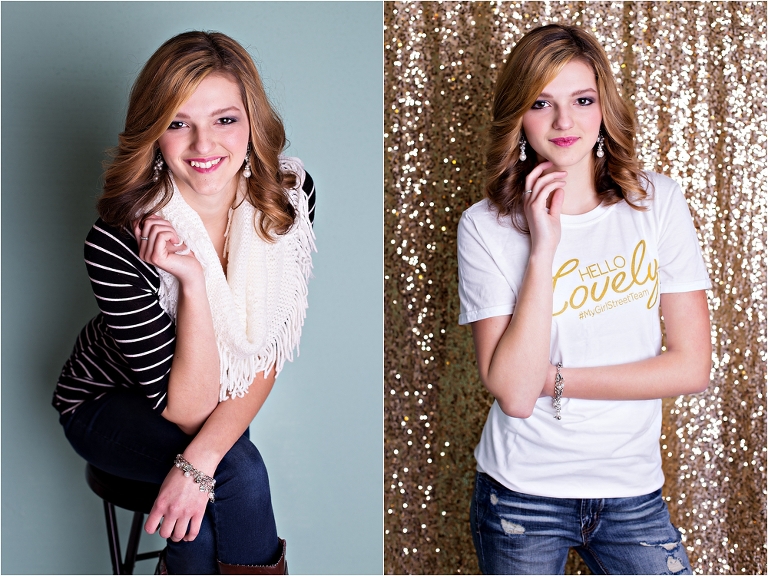 Thanks again to Amanda Hite at Platinum Salon and Kerri Trapp at Hair & Make Up Designs by Kerri for doing hair and make-up for our team shoot!