Cody and I meet in Downtown Goshen and basically took a stroll and some pics along the way.  Belle (that's Izzy for some of my readers, yes she decided she wanted to be called Belle instead…whatever, we roll with it) came along as my assistant and helped put Cody in a better mood because we all know how much boys look forward to pictures.  Cody is funny, incredibly smart and talented.  He drew quite the interest when I had him playing his Saxophone in the alleyways.  Hey if you bring an instrument, you're going to have to play it for me, just a heads up. But Cody is no stranger to performing in front of a crowd.  He is in the Pep Band, Jazz Band, Concert Band,  Marching Band and Show Choir Pit. Cody even got State Champs for Show Choir and Runner Up at State  Finals for Marching Band.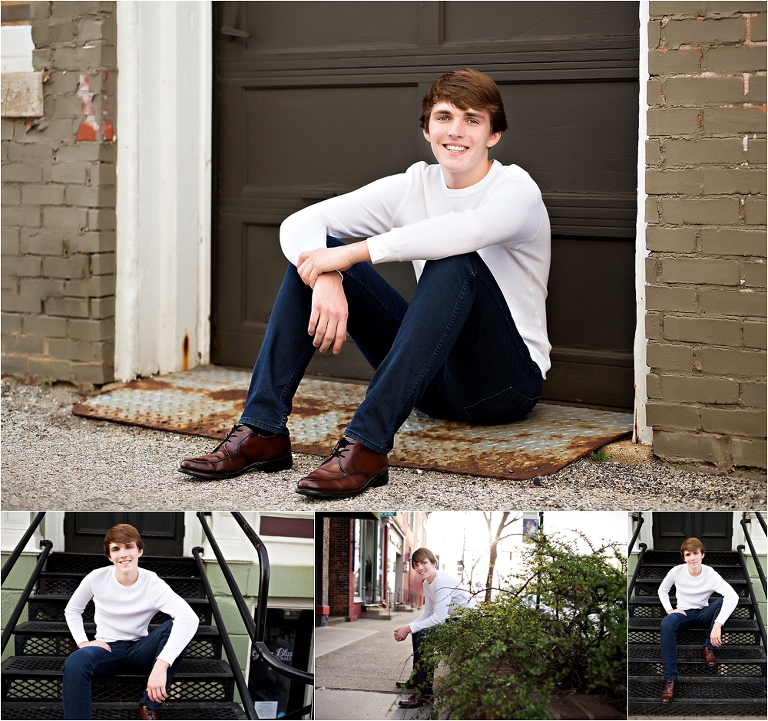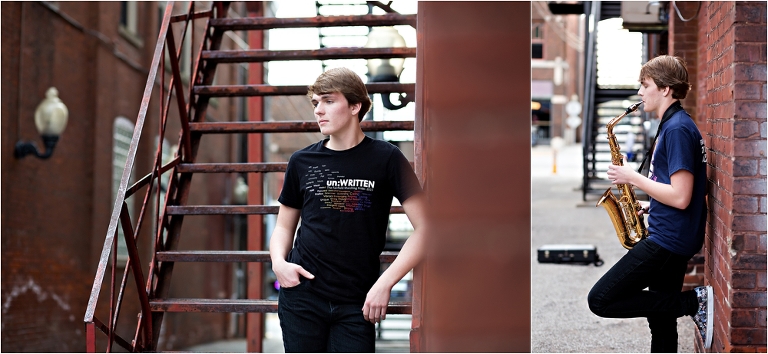 Cody is rarely serious and this just so happened to already be on one of the brick walls in Downtown so we seized the moment.  The Dab…I can't even remember what move was popular when I graduated but I'm sure there was one.  Anyone else know? 1999, what moves were popular?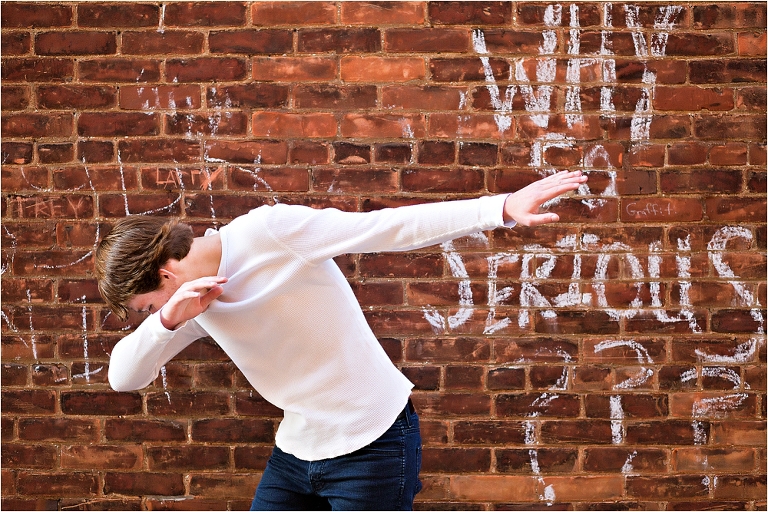 Cody is really looking forward to college this fall. He will attend IU Bloomigton to study Game Design. What a cool major.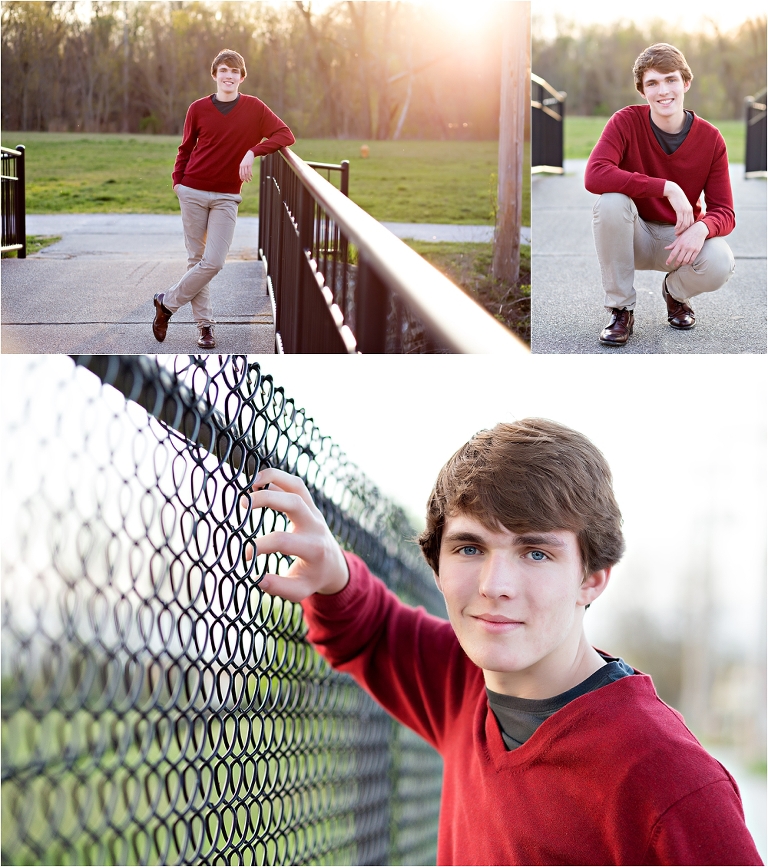 Congrats Cody on being a part of the Fairfield graduating class of 2017! I know the future holds amazing things for you.