Grace is classy, sweet and reminds me of Emma Stone.  Thank you Carl for pointing that out, now I can't not see it.  I love Emma Stone, so I'm sure Grace doesn't mind.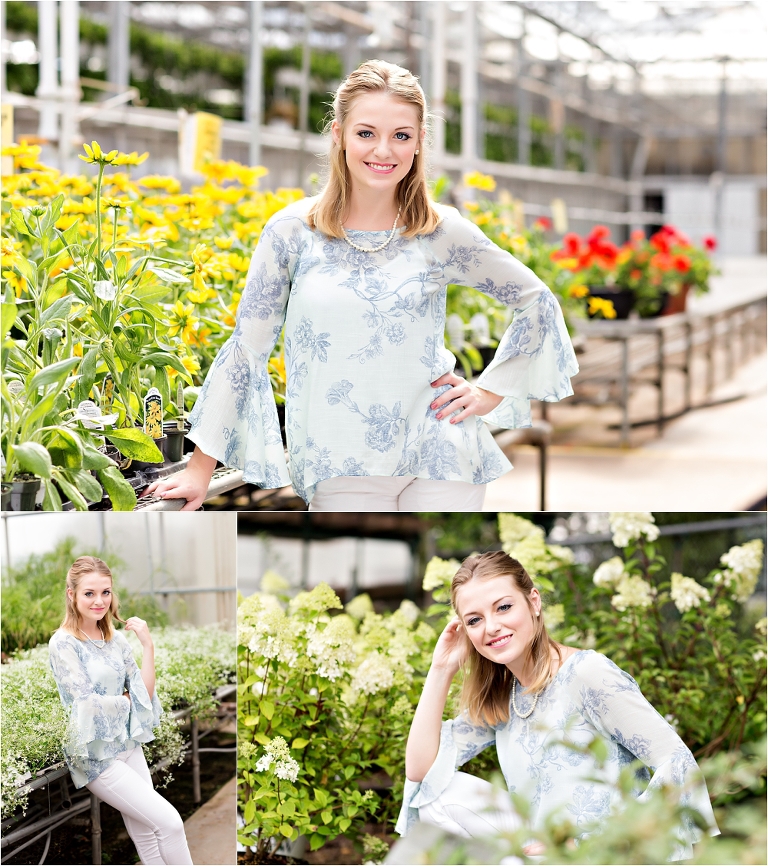 After getting H&MU done by the super talented Kerry Trapp, we started the shoot off at a local greenhouse that one of my other H&MU artists works at part-time.  It's a beautiful setting and still had lots of lushness well into the summer.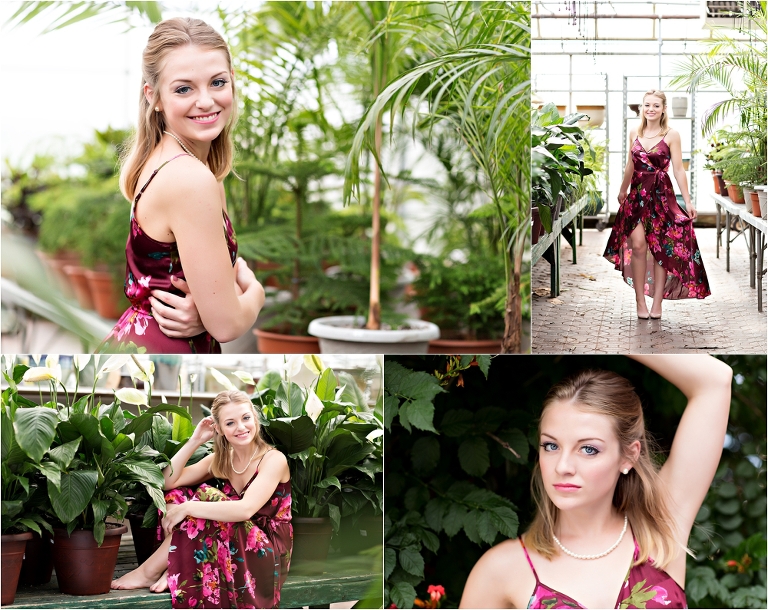 Grace wanted to be sure to incorporate her kitten. So cute.  Downtown Elkhart provided a nice backdrop for this fashionista who loves checking out the latest couture collections and going to the big city (she spent part of her summer at an art studio in Chicago). Don't you love how the wall matches her gorgeous eyes?  And considering that pink is Grace's fav color, we couldn't pass up the door for a photo-op.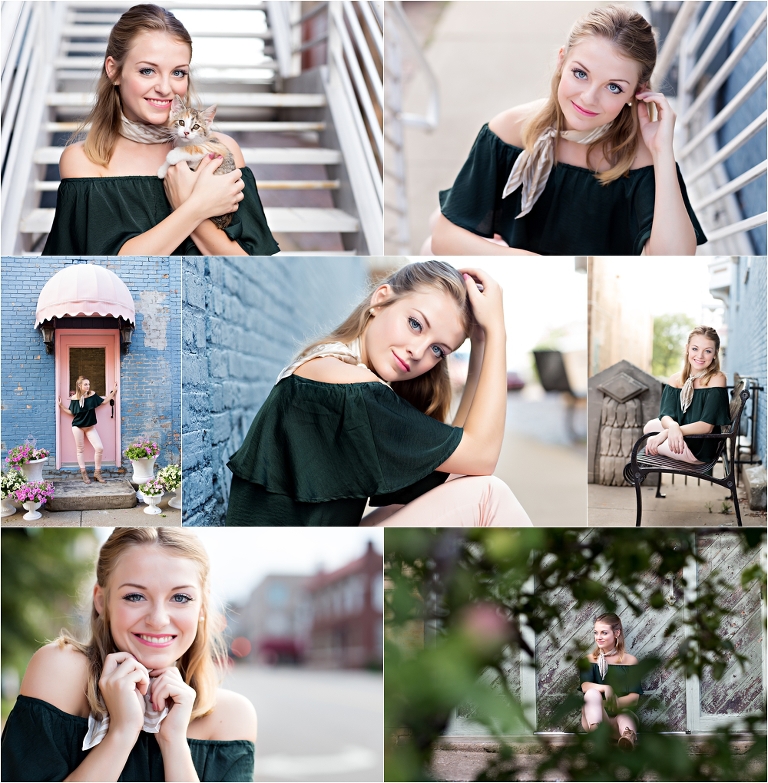 Little known Grace fact: She loves documentaries and books about true crimes. Who knew? Other things Grace loves-yearbook and spending time with her mom.<3
One of Grace's fav quotes is "Veni, Vidi, Amavi" – I came, I saw, I loved. How very fitting. I know the future has big, big things in store for this Fairfield Class of 2018 grad as she plans to attend college next fall to study fashion at Indiana University.
Tuum est et futurae, Grace! 
If you missed last week's Senior Session Blog check it out!