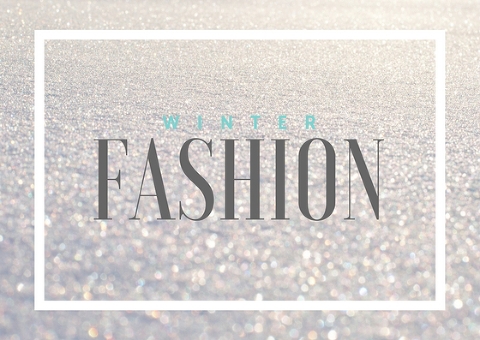 In just a couple of days it will *officially* be winter, and even if you are one who tends to not like the cold weather and snow that comes with it, I doubt there's anyone who doesn't love wearing a blanket scarf or fuzzy sweaters every other day with no shame.
I came up with a list of a few outfit inspirations when you feel like getting fashionable, and I promise they'll make you feel just as good as your blanket scarf does 😉
Sweater dresses are literally so easy to dress up. Plus, they give you a chance to show off your new knee/thigh high boots that are so in right now.
This is the time of year to rock that plaid. Sweaters with cute designs on them are also all the rage.
Those wool skirts that sit in your closet because they're too hot to wear in the summer? The time is now. I swear, you'll still stay equally as warm as you are cute even with an off-the-shoulder top.
An even better way to wear your blanket scarf is the way off-duty models do. Leather pants may seem terribly uncomfortable, but you can actually find some lined with fleece. Wear block heeled boots instead of riding boots to make your look more modern.
Your favorite romper from summer can make an appearance as well. Just make sure to wear it with a cute jacket or coat so you don't freeze!
Hopefully these can help you create outfits from clothes you already own, or influence you to go out and find some new pieces to mix it up this winter.
Remember to never take thrift stores for granted, they have some of the most amazing things you'll ever find for way less $$. That's always a win-win in my book. 🙂
Check out this link to see more cold weather outfit Inspo!